Acrylic on canvas, personal artefact
Hampatung and Kuno Indah series
Hampatung and Kuno Indah represent abstract illustrations of Hamidah's artefacts that have enriched her collection throughout her travels around Southeast Asia. As a self-taught artist, Hamidah is inspired by the rich, traditional values that encapsulate her understanding of the Nusantara region.

Drawing from an intuitive approach, Hamidah's use of vibrant colours brings forth the personalities of these cultural bodies beyond its still life. Alongside these paintings are terminologies shared during conversations with the curators, one of them describing a personal artefact on display taken from her collection.

As a painter-collector who also specialises professionally in traditional remedies, the amalgamation of sensitivities built from connecting inherited knowledge of the body alongside art-making is a poignant example of a balance that feeds onto each other.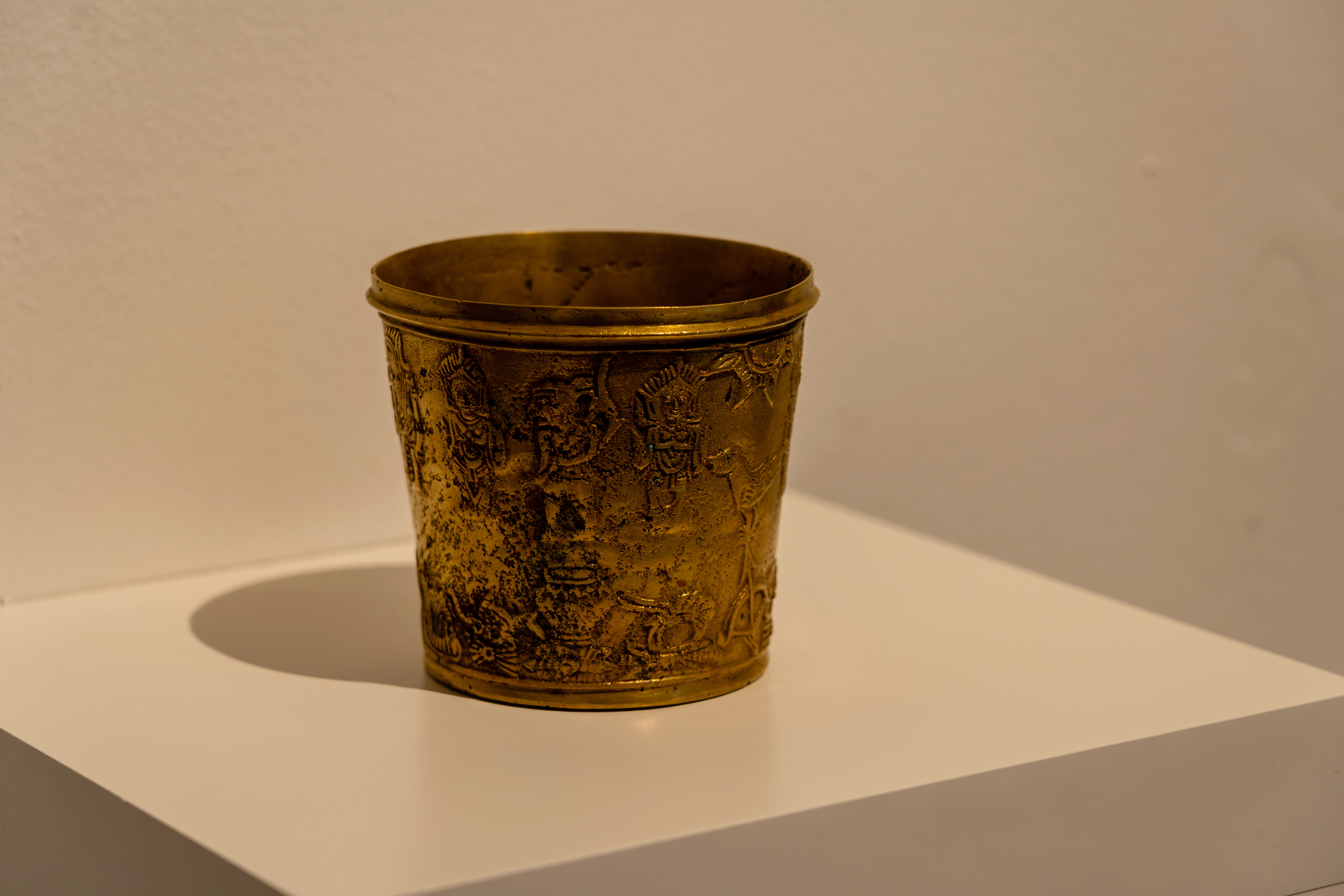 Hamidah Jalil, Hampatung and Kuno Indah series, 1994 - 1995, acrylic on canvas, personal artefact. Between the Living and the Archive, 9 – 28 March 2021, installation view. Photography by Ruey Loon.
---